Events
Keep up to date with the latest conferences, webinars and seminars from Ascertus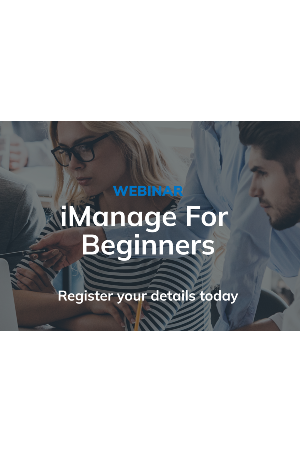 Thursday 22 September, 11am


Join us for our iManage for beginners webinar, part of our Top Tips webinar series - Helping you make the most of iManage.
This webinar will be relevant for new starters, or those who would like an iManage Work 10 refresh. During the hour long session we will look at:
iManage Work 10 – key concepts
Navigating workspaces and folders
Opening and saving documents – including managing versions
Searching in iManage
Email management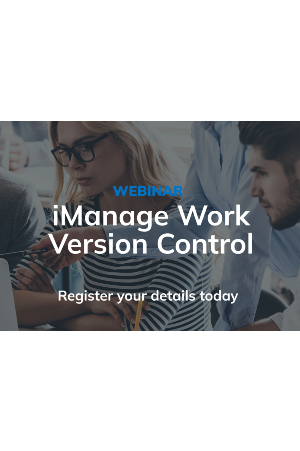 Thursday 21 July, 11am
**Registration Closed**
Join us for our iManage Work Version Control webinar, part of our Top Tips webinar series - Helping you make the most of iManage.
One of the biggest benefits of using iManage Work is version control. It's vital to know which document is the source of truth to collaborate effectively with internal & external people, to minimise risks, and to manage the drafting process in a simple and logical way. In this session we will explore version control in detail, discussing best practices and reviewing typical scenarios where version control needs to be considered.
Creating Versions
Locating and understanding how versions are displayed and organised
Recovering documents from a previous version
Comparing versions
Saving email attachments, and locally stored documents as new versions
Typical drafting and versioning workflows
Q&A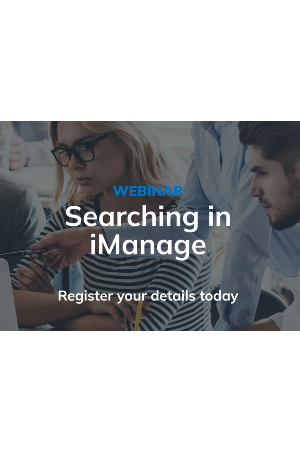 Thursday 30 June, 11am
*Registration Closed*
Join us for our Searching in iManage webinar, part of our Top Tips webinar series - Helping you make the most of iManage.
iManage Work 10 provides incredible search capabilities, but many users are unaware of the best methods to use when searching. This can be a frustrating process, often resulting in too many (irrelevant) documents/emails being returned. This session will explore searching best practices and top tips.
Performing a simple search
Setting the search scope
Wildcard and Boolean searching (including keyword proximity searches)
Using Advanced Search
Saving searches
Search Q&A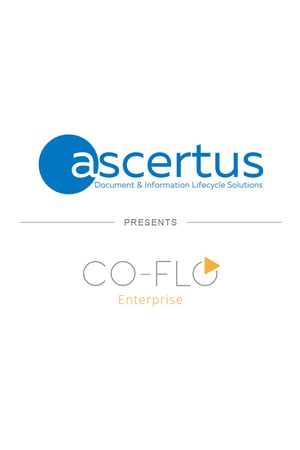 Thursday 9 June, 8am
**REGISTRATION CLOSED**
Ascertus
and
Co-Flo
would like to invite you to a breakfast briefing on mitigating document lifestyle risks, that will bring together in-house legal departments, law, and professional services firms.
During an interactive presentation, you will learn how to address the following issues that could be impacting you and your team:
Viewing all matters and documents related to client or department
Accurately tracking and reporting on activities
Outdated or incorrect precedents
Missing contract renewal dates
Reassigning matters within the team
Ready to Change the Way You Work?