Enhancing iManage Webinars
Showcasing solutions that enhance your iManage offering
Having a robust provisioning solution for iManage workspaces is a must have when it comes to ensuring compliance and governance. Learn how Litera Governance solutions can help with provisioning, classifying, and securing your cloud iManage workspaces.
Learn how Kim transforms MS Word into an easy-to-use document automation, data capture, and system integration solution.
Learn how Syncly can help you streamline your document management workflows and improve collaboration and communication with clients and partners.
Essential viewing for anyone who needs to surface and access business-critical knowledge residing in their iManage Work document and email management system. You will learn how to capture your firm's 'collective experience' for business advantage.
Learn how your firm can augment productivity through automating basic tasks from client correspondence to creating advanced document and process automation
Top Tips Webinars
Helping you make the most of iManage
In this session we will explore version control in detail, discuss best practices and review typical scenarios where version control needs to be considered.
iManage Work 10 provides incredible search capabilities, but many users are unaware of the best methods to use when searching. This session will explore searching best practices and top tips.
Adobe Acrobat Sign for iManage
This webinar is relevant for new starters, or those who would like an iManage Work 10 refresh.
In this webinar our guest speaker Tim Long, Managing Director at Zylpha will show you how you can reduce timescales and send documents for e-Signature directly from within iManage, with Adobe Acrobat.
An Introduction to iManage Tracker
iManage Tracker is a task management tool that is fully integrated with iManage Work 10. It enables users to take control of their work by organising tasks, improving visibility whilst reducing risk.
An Introduction to iManage Share
iManage Share lets you securely share documents and other items with external users. It provides seamless integration with iManage Work and Microsoft Outlook and offers industry-leading security that is easy and convenient, without sacrificing the governance of your clients' files
An Introduction to iManage Threat Manager
Manage Threat Manager helps organisations protect sensitive information from internal and external threats. It can also help you understand how your users work with iManage, providing tools to monitor compliance and system adoption.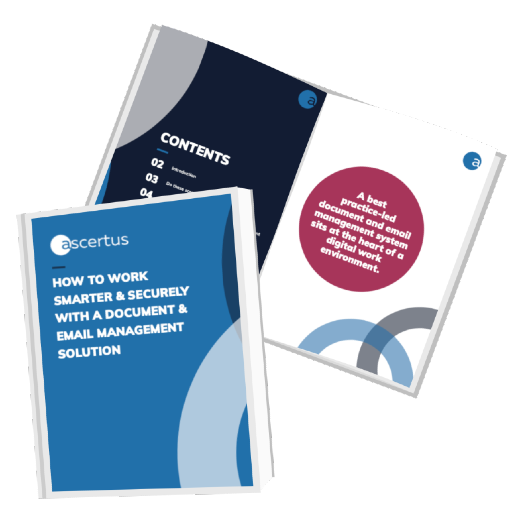 Want to learn how to work
smarter and more securely?
Do you struggle to find logical ways to store, file and locate work documents? Are
you worried about email cyber attacks?