Our Solutions
Helping our clients reap the business benefits of document and information lifecycle solutions
We have partnered with some of the best products available on the market and collaborators around the world to ensure we are always able to deliver the latest innovations and proven solutions to our clients. The Ascertus team are experts at implementing and supporting integrated systems, enabling you to work smarter, add value, mitigate risk and see greater returns.
Our unparalleled Cloud expertise provides you the same world-class, essential functionality but with the agility and security that the Cloud affords; no matter how many users you require, or where in the world those users may be.
Our Customer Success Programme has been designed to ensure that all Ascertus clients are supported to get the most out of their system, whether they begin their document and information management journey with us, or elsewhere. Too often we see clients turn to us with tools they have been struggling to get to grips with and the frustrations of unlocked potential but at Ascertus your end user experience is the keystone of a successful project and remains at the heart of our initiative going forwards together.
We understand that technological change, whilst aimed at making things better, can also create uncertainty and resistance. A superior end user experience breaks such barriers as the users begin to see the tangible value of the change to them as individuals and not only for the organisation at large.
"Ascertus displayed great eagerness to understand our requirements and suggest approaches that would solve our problems"
Jurian Hermeler, ICT Director at NautaDutilh N.V
iManage
Industry Leading Document & Email Management
iManage is the leading provider of email and work management solutions for law firms, corporate legal departments and other professional services firms, trusted every day by over 3,000 organisations and one million professionals worldwide.
Improve productivity

with s

uggested email filing.

Make better decisions

with d

ocument timelines, dashboards and analytics.

Find everything: S

earches automatically tuned to your work style.

Be more responsive

with

secure mobile access.

Work smarter

i

ntegrates seamlessly to save time.

Increase adoption

with

user designed workflows, navigation and contextual help.

Enhanced security

with audited document access and sharing with delegated authorisation.

Work from anywhere

in a single user experience on phone, tablet and browser.
"Ascertus has delivered a system that is well tailored to our needs. It's attention to detail to customer service exceeded our expectations. The Ascertus team walked the floors for two days, answering questions and ensuring that users were comfortable using the system. This had a very positive impact on the system's adoption"
Robert Rosenberg, Partner at OGR Stock Denton
We spoke to several firms that had already adopted iManage in Norway. Ascertus came up in many instances and the feedback was very positive every time. During the negotiation process it became apparent very quickly that Ascertus would be the best fit for us from every aspect – price, their understanding of our requirement through to their approach to technology deployment and post implementation support. Most importantly, we were able to establish a personal rapport with the Ascertus team during the negotiation phase itself. It's only the design phase that took up our time and we were happy to invest in it to ensure that the solution met our needs. The solution implementation was entirely handled by Ascertus and our IT Department. There was minimal disruption to our work, which we were delighted about.
DNV GL Group
Thina E. Ytterhorn, Deputy Group Legal Director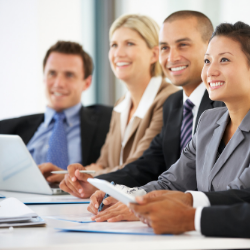 In addition to good account management and accountability for support services, we wanted a technology provider who could take a consultative role in helping us realise our strategic, five-year vision for technology adoption. Ascertus met these criteria.
Howard Kennedy
Clive Knott, IT Director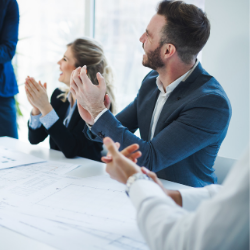 Ascertus' approach to deployment and integration of the solution with the firm's case and practice management solution will ensure least disruption to the day-to-day functioning of the business.
Bude Nathan Ivanier
Vivian Vernick, Partner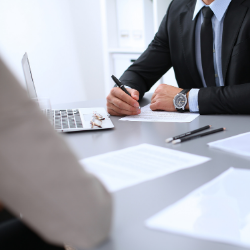 Their team is knowledgeable of the iManage solution set as well as the business and IT environment of law firms, so the whole transition from on-premises to the cloud was efficient. They were great at proactively troubleshooting. There has been negligible business disruption during this implementation. The ongoing support of our solution is in good hands.
Lawentus
Dennis Petersen, Business Lawyer & Head of IT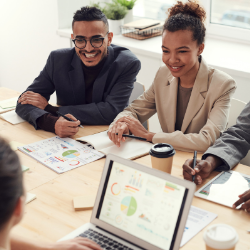 Ascertus is iManage Cloud Partner of the Year, which speaks volumes of the organisation's capabilities. On meeting with the team, it became abundantly clear that they had a good grasp of the iManage solution; their experience and expertise showed. They understood our requirement and suggested a migration approach that would be suitable for our environment.
Clarion Solicitors
Dan Mitchell, Head of IT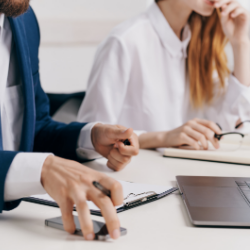 The Ascertus support team are first class and provide excellent response times to cases we raise. I find the support team to be very efficient in handling the cases we have raised, and have helped me so much.
Zebra Technologies
Sophie Marinozzi, Legal Assistant