See how your sector can benefit
We work with organisations across a range of different sectors, including legal, accounting, banking and finance, insurance, engineering and construction, oil and gas, retail, media, and pharmaceutical industries. See how your business can benefit from partnering with Ascertus by speaking to an experienced member of our team today.
Speak to us today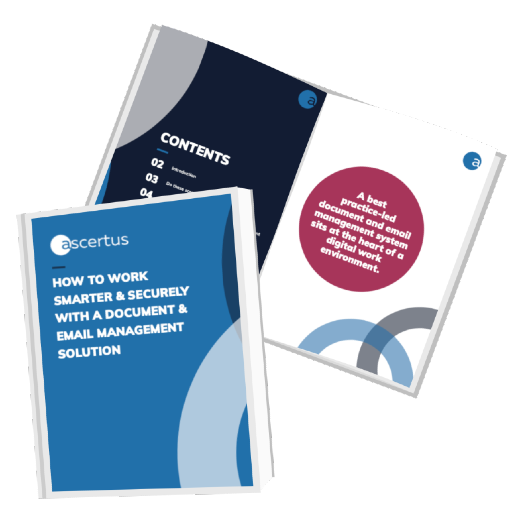 Want to learn how to work
smarter and more securely?
Without a central, structured repository for matter-related information, it can be hard to make better decisions and improve productivity. Our eBook on best-practice document and email management can help.