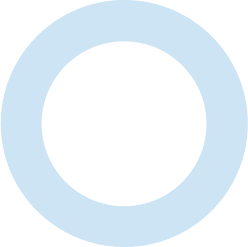 Data Consultant
Our Data Consultants are responsible for data manipulation through SQL, analysing, updating, maintaining data sets, and large data migration projects.
Our clients have large data sets - 1 million+ rows - so ideally you'll have some experience with data migration projects on this level.
This is also a client facing role, so you'll need to be confident leading conversations with clients at various stages of the projects. You'll need to get to know the client and be clear on what they require from Ascertus.
The Data Consultant also provides consultancy services to our customers, whilst ensuring this does not impact on the main objectives and responsibilities of their role.
Responsibilities
Complete large data migrations

Data manipulation through SQL

Handling and analysing large datasets with joins to multiple tables

Working with Project Managers to ensure the project is meeting time deadlines
Skills and requirements
SQL - 2+ years experience minimum

Experience working on Data Migration of 100+ user projects minimum
Desirable Attributes and Capabilities
Experience of Document, Case/Matter Management and/or Practice Management Systems

Exposure to Legal or Professional Services organisations

Have a good understanding of Python/PowerShell but can be supported on the job if SQL skills are strong enough

Extensive technical knowledge and experience

Strong time, project, and priority management skills

Able to be involved in technical discussions and communicate effectively

Work effectively within Ascertus and customer project teams

Contribute to customer and partner meetings providing technical guidance and support

Good documentation skills
Working with Ascertus
Ascertus offer a competitive salary as well as commission on your billable hours.
Our excellent benefits include private medical and dental health, Perkbox subscription, life assurance, income protection, and pension.
We're really flexible when it comes to WFH/Office based, so happy to discuss this on a case-by-case basis.
You'll be required to visit our London office once a month for a mandatory meeting, but we see this as a great way to connect as a team and enjoy a social catch-up after.
We're proud of our progression opportunities and always look to provide training and support as needed/desired.
Ascertus is a fast-growing, well supported company with a great future ahead. Join the team now to be a part of something exciting.
Submission
Please send your CV and cover letter to hr@ascertus.com