Learn more about Contract Lifecycle Management (CLM) with our FREE eBook




This FREE eBook is for you if you want to learn more about:
Managing contracts and business agreements utilises a large proportion of a corporate legal department's daily time and effort.
New process and data-based automation approaches to contract lifecycle management (CLM) are delivering end-to-end operational efficiencies, business transformation outcomes, cost savings, and mitigating risk, all of which are contributing to achieving strategic objectives and delivering accelerated growth.
Discover more about CLM in our free eBook, focusing on:
A realistic, business outcomes-led approach
The lifecycle of a contract
How to select a CLM Solution

Don't miss out - download your copy via the form.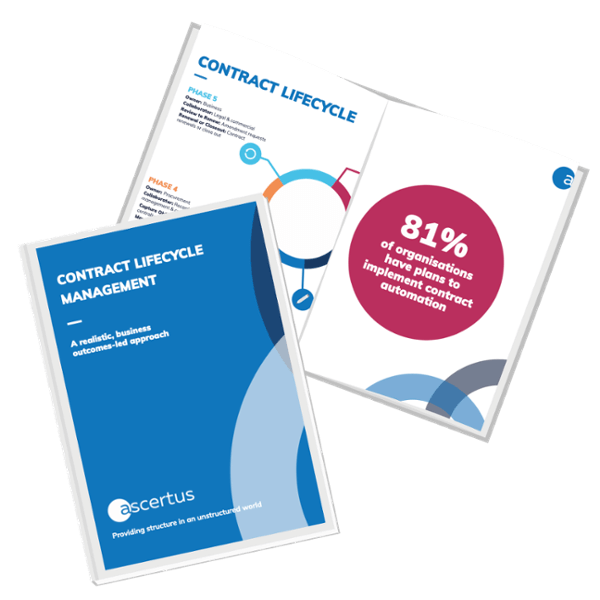 Download your FREE eBook here