Want to learn how to work smarter and more securely with a Document Management System?
Do you struggle to find logical ways to store, file and locate work documents? Are you worried about email cyber attacks?

This ebook is aimed at professional services firms (legal, accounting and management consultants), in-house legal departments, compliance teams, finance and HR departments.

It's aimed at any corporate department that handles a large volume of documents and emails, helping those who are struggling to collaborate with little to no email management capability.

Without a central, structured repository for matter-related information, it can be hard to make better decisions and improve productivity. Our eBook can help.
This FREE eBook is for you if you want to learn more about:
Traditional versus new approaches to document and email management
Document and email management options
Benefits of using iManage
How to choose the right partner
Don't hesitate in understanding more about this vital tool and how it can help you. Click Download Now to start reading!

The Ascertus Team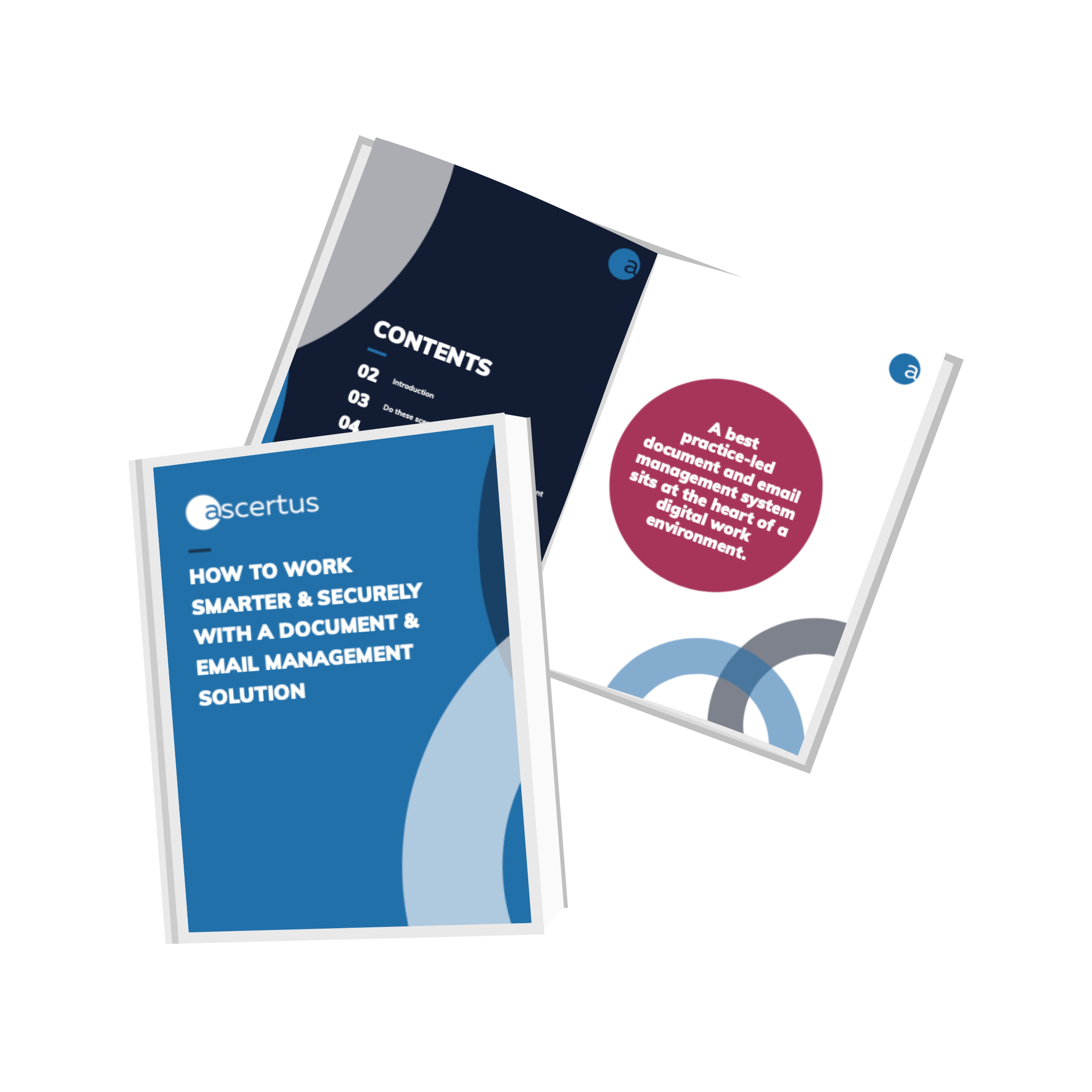 Download your FREE eBook here