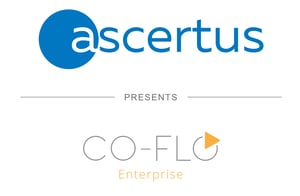 In a fast-changing, competitive market where client expectations need to be managed efficiently, it is critical that you have oversight of your legal case load.
We're expecting this event to be extremely popular, and places are limited, so reserve your space today to avoid disappointment.
NautaDutilh is an international law firm practicing Dutch, Belgian and Luxembourg law. During the event Sijmen Vrolijk, Head of ICT at NautaDutilhh, will share details about how iManage has enabled the firm to work smarter with better security, governance and collaboration using this leading document management system.
Visit NautaDutilh's website for more information
Ascertus is iManage's leading partner for cloud solutions and partner of choice for corporates, law firms, and professional services, managing clients' documents and information. This in turn helps clients reap the business benefits of document and information lifecycle solutions.
Visit Ascertus' website for more information
Co-Flo is a comprehensive platform to optimise and automate your professional processes. Designed for workflows across professional services firms and in-house corporate teams, maximising service delivery, improving productivity, and reducing costs.
Date: Thursday 9 June 2022
Venue: CIRCL Gustav Mahlerplein 1B, 1082 MS Amsterdam
Registration: 08:00 with a warm buffet breakfast
Presentations: 08:30
Ends: 10:30
Our breakfast briefing brings together in-house legal departments, law and professional services firms to explain and demonstrate the following:
How you can provide a single source of truth where all data pertaining to a case/matter can be viewed in one place and from any device via Microsoft Outlook, or a Web interface and requiring very little training
How you can manage standard workflows or create new ones to enhance productivity, save time and reduce risk e.g. contract obligations which can prove costly if not managed correctly
How you can create management dashboards to allow simple overview of reports and user activity levels
How you can set alerts to avoid missing important deadlines such as matter reviews, key dates, contract and lease renewals
How you can manage resources effectively to optimise your teams time
How you can provide a highly secure environment to protect your companies most sensitive data, that will provide alerts for unusual access activities