Enhancing iManage: our product webinar series
Ascertus has selected some stand-out software vendors that will allow firms to get even more out of their investment in iManage.
We are running a series of webinars in May and June, so join us to hear how one or all of these can help solve your current business needs.
This four-part series focuses on showcasing solutions and products that enhance your iManage offering, including:
Knowledge
Governance
Legal process automation
Document automation


See a breakdown of each webinar below to decide which one to sign up for (if not all!).
Part one - Knowledge: T3
Tuesday 23 May, 11am BST

This webinar, the first in our series of enhancing iManage is a must for anyone who needs to surface and access business-critical knowledge residing in their iManage Work document and email management system. You will learn how to capture your firm's 'collective experience' for business advantage.

During the session, you will learn about


Managing complex multi-level taxonomies.
Submitting documents to T3
How T3 categorises and classifies knowledge.
Creating multiple publication approval workflows.
Advanced multi-filtering searches.
Redaction eliminating time-consuming human intervention.

Part two - Governance: Syncly
Wednesday 31 May, 11am BST
In part two of our webinar series, you'll learn how Syncly can help you streamline your document management workflows and improve collaboration and communication with clients and partners. Syncly is a powerful tool that can be used to synchronize iManage with HighQ, a leading cloud-based collaboration platform . During the webinar, we will provide an overview of Syncly's capabilities that allow you to reduce your storage cost. During the webinar, we will explore the following functions and benefits.

Customizable Connectors: offering flexibility and efficiency, allowing tailored integration between iManage and HighQ that streamlines processes and optimises data transfer.
Archiving Capabilities: Robust archiving capabilities for retention purposes demonstrating adherence to legal obligations.
Two-Way Synchronization: Ensuring that data remains consistent and up to date between iManage and HighQ/SharePoint/Teams, enabling seamless collaboration whilst enhancing productivity for teams working across different devices and platforms.

Part three - Legal process automation: Sysero
Thursday 1 June, 11am BST
In the third session, you'll learn how Sysero can help automate KYC/AML processes, so you can concentrate on strategic work, rather than admin. The full session will cover:
How lawyers and clients can participate in a workflow
How firms can edit online processes themselves
Forms design and process flowcharts
Creating customised client introduction letters and emails
No-code document and email automation
Low-code integration with sources such as UK Companies House.

Part four - Document automation: Kim
Friday 30 June, 11am BST
In our final webinar session, you'll be introduced to Kim, a solution that allows you to unlock your data by transforming MS Word into an easy-to-use document automation, data capture, and system integration solution. We'll cover:
Automate your MS Word documents and create templates in minutes without any specialist skills, including an early view of the document assembly functionality
Reduce time write-downs spent finding the correct document or form to use
Self-Serve low-risk documents/contracts and/or provide 1st draft documents using these templates
Collaborate and safely share (and sign) documents with clients or suppliers.
Collect information from clients or employees in a consistent manner, monitor the responses, and analyze and act on the results, allowing for more data-informed decisions
Provide valuable data analysis on the content of your documents
Harness the power of Kim's seamless integrations to allow data to flow with ease to one of many systems (iManage, Monday.com, SharePoint).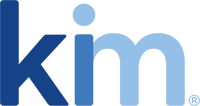 We hope to see many familiar and new faces there! View the full webinar series below.